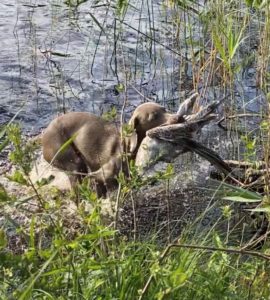 Five siblings from last year's S-litter made their debute in working tests at SWeiK's retrieving trials this weekend. Four out of five handlers entered the trials for the first time too. And what a smashing hit it was, all passed with flying colors!
Snaiper's Sky 10/10
Snaiper's Sol (Signe) 10/10
Snaiper's Scarlet (Scully) 10/9
Snaiper's Seger (Leo) 10/10
Snaiper's Skall 9/10
Congratulations everybody, job well done!