J SeVCH Southpaw & OtterCreek Ray of Light – RAY
The latest addition to our family is a true ray of light, coming from US, Georgia, from breeders Brandon Sims Otter Creek Farm & Kennel and Meredith Wadsworth Southpaw Weimaraners . Ray is born on the 29th of April 2016. Already the first hunting season, from the age of 5 months, Ray was included in our hunting team and she has been doing great. She has shown very nice qualities as a promising young hunting dog, she has great speed and range, excellent nose, firm and precise point and she backs naturally. We hunt everything with Ray, she is a fantastic game finder, great retriever and handles wild boars very nicely.
In trials has Ray been rewarded with 1st prize both in youth and open class FT, 2x 2nd prize in elite class FT and won the Swedish Weimaraner Club annual Championship in retrieving 2017. 2018 she was chosen to the Swedish national team for 1st Eurocup for Weimaraners in Italy. She has also been awarded with 4th Excellent at international field trials in Poland. In spring 2020 she became Swedish blood tracking champion and in autumn she passed the Swedish utility test "Fullbruksprov" with honorable 2nd prize.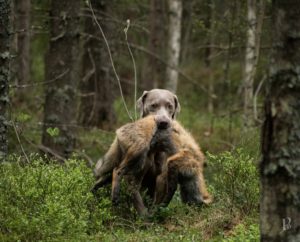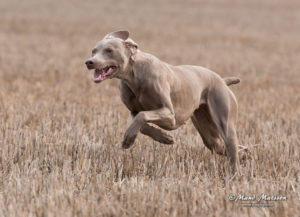 HD A 
J Field trial merited, 1st prize youth class, 2 x 1st prize open class, 2 x 2nd prize open class, 2 x 2nd prize in elite class, 4th Excellent Int FT Poland
Fullbruksprov – utility test 2nd prize
SeVCH – Swedish Blood tracking champion 
Club Championship winner in retrieving test 2017
passed character test BPH
EXC, 3rd placement working class, STOXA International Show Märsta 2018
Ray 2 x 2nd prize in open class, SDPK spring trials in south of Sweden, the 30,31 of March, judge Juha Åkerblom
Ray's (17 months) first grouse, hunting in mountains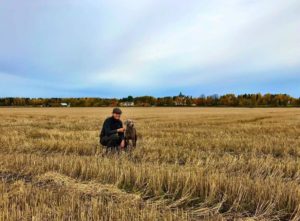 1st prize in youth class on Swedish Weimaraner Club Field Trial, 15th of October at Ervalla, judge Mr Ingemar Roselin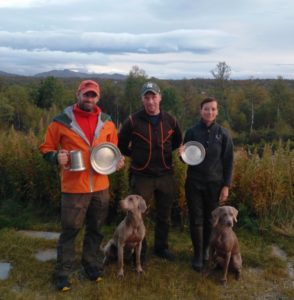 Winner of the Swedish Weimaraner Club championship 2017 retrieving test, full points 10/10 in youth class. Judge Marcus Niklasson Ruhne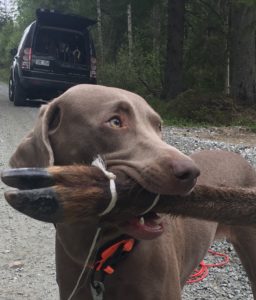 passed blood tracking ability test – 26th of May 2017, Gammelkroppa, Judge Helena Sjöström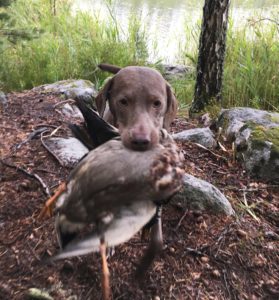 approved retrieving test in open class, maximum score 10/10 – 5th of August 2017, Berga, Judge Jocke Nordell
approved retrieving test in youth class, maximum score 10/10 – 9th of July 2017, Järna, Judge Adam Dschulnigg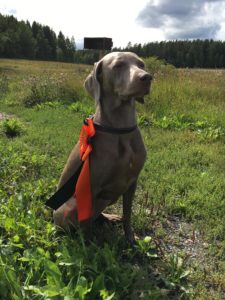 BPH – official character test passed, 19th of August 2017, Nykvarn (Swedish Kennel Club) – energetic, playfull, confident and curious dog with a positive attitude to everything!